How Does Nitrous Oxide Work on a Car?
This Question of the Day talks about how sodium chlorate acts as a way to store oxygen. You release the oxygen in sodium chlorate by heating it. It turns out that nitrous oxide (N20) works exactly the same way. When you heat nitrous oxide to about 570 degrees F (~300 C), it splits into oxygen and nitrogen. So the injection of nitrous oxide into an engine means that more oxygen is available during combustion. Because you have more oxygen, you can also inject more fuel, allowing the same engine to produce more power. Nitrous oxide is one of the simplest ways to provide a significant horsepower boost to any gasoline engine.

Nitrous oxide has another effect that improves performance even more. When it vaporizes, nitrous oxide provides a significant cooling effect on the intake air. When you reduce the intake air temperature, you increase the air's density, and this provides even more oxygen inside the cylinder.

The only problem with nitrous oxide is that it is fairly bulky, and the engine needs a lot of it. Like any gas, it takes up a fair amount of space even when compressed into a liquid. A 5-liter engine running at 4,000 rotations per minute (rpm) consumes about 10,000 liters of air every minute (compared to about 0.2 liters of gasoline), so it would take a tremendous amount of nitrous oxide to run a car continuously. Therefore, a car normally carries only a few minutes of nitrous oxide, and the driver uses it very selectively by pushing a button.
In vehicle racing, nitrous oxide (often referred to as just "nitrous" in this context to differ from the acronym NOS which is the brand Nitrous Oxide Systems) is sometimes injected into the intake manifold (or prior to the intake manifold), some systems directly inject right before the cylinder (direct port injection) to increase power. The gas itself is not flammable, but it delivers more oxygen than atmospheric air by breaking down at elevated temperatures, allowing the engine to burn more fuel and air and resulting in more powerful combustion. Nitrous oxide is stored as a compressed liquid; the evaporation and expansion of liquid nitrous oxide in the intake manifold causes a large drop in intake charge temperature, resulting in a denser charge, further allowing more air/fuel mixture to enter the cylinder. The lower temperature can also reduce detonation.

The same technique was used during World War II by Luftwaffe aircraft with the GM 1 system to boost the power output of aircraft engines. Originally meant to provide the Luftwaffe standard aircraft with superior high-altitude performance, technological considerations limited its use to extremely high altitudes. Accordingly, it was only used by specialized planes like high-altitude reconnaissance aircraft, high-speed bombers and high-altitude interceptors.

One of the major problems of using nitrous oxide in a reciprocating engine is that it can produce enough power to damage or destroy the engine. Very large power increases are possible, and if the mechanical structure of the engine is not properly reinforced, the engine may be severely damaged or destroyed during this kind of operation.

It is very important with nitrous oxide augmentation of internal combustion engines to maintain proper operating temperatures and fuel levels to prevent preignition, or detonation (sometimes referred to as knocking or pinging).
TRY OUR FAKE TURBO WHISTLER!
Make your car sound like it has turbo under the hood
Make your car sound like a turbo charger! Attach our turbo whistler to your muffler exhaust pipe and under heavy acceleration makes your car sound like a fake turbo charger.
The turbo whistler is an aluminum device which easily fits inside your car or trucks muffler exhaust pipe. Under heavy acceleration makes your car sound like it has a fake turbocharger. In some cars letting off the gas pedal releases backpressure in the muffler making the car sound like it has a small blow off valve. All your friends will think you have a turbocharger under your hood!
TURBO WHISTLER WORKS ON ALL CARS!
The best part about our turbo whistler is that it only takes seconds to attach. No welding or drilling needed. You can easily detach the exhaust whistler and hear the turbo sound on all your friend's cars!
The turbo whistler measures about 3" long and is made of lightweight aluminum.
"I love my Turbo Whistler! Perfect Honda Civic turbo sound. I also tried it on all my friend's cars!"
- Gary Matthews
"After revving my car with the Turbo Whistler, my friends were curious what I had under my hood!"
- Chris Peterson
"I drive a cheap Honda Accord, but the Turbo Whistler makes it sound like I have a supercharger now!"
- Sara Dudash
FAKE TURBO WHISTLER INSTALLS IN SECONDS!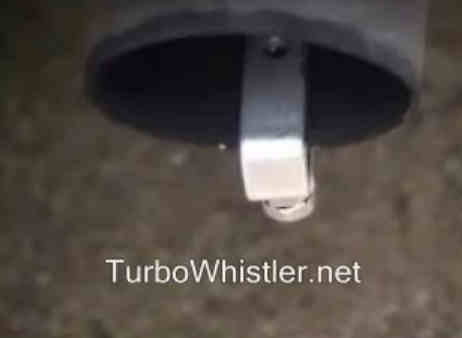 CLICK HERE FOR TURBO WHISTLER VIDEOS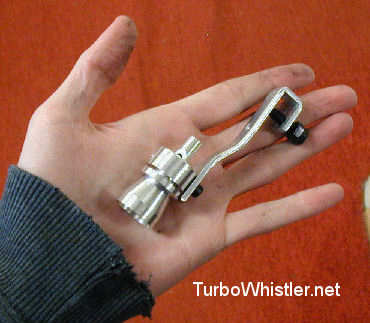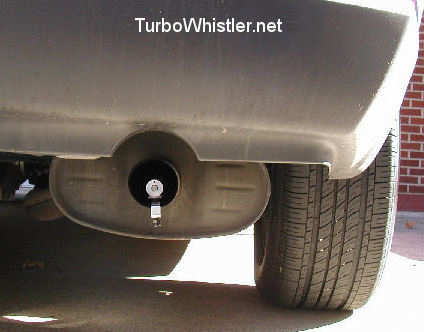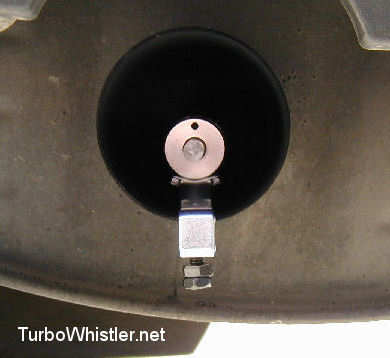 Fake Turbo Whistler installs in seconds! Turbo Whistle simply clamps to muffler exhaust pipe!
We also accept orders through PayPal below


All major credit cards and PayPal accepted
Your turbo whistler will be shipped same day ordered by USPS Mail with tracking number
Please allow around 3-5 days for delivery
Wholesale Orders - Link to Us - Video Contest - How to Install Turbo - Street Racing Videos - Drag Racing Videos - Sportbike Racing Videos - Drifting Videos - Burnout Videos - Car Makes Models - Car Clubs - Car Racing Videos - Auto Racing Videos - Formula 1 Racing Videos - Off Road Racing - Go Kart Racing - Car Crash Videos - NASCAR Racing - Muffler Exhaust Systems - How Turbo Works - Turbocharger Videos - Supercharger Videos - Exotic Cars - Dyno Videos - Demolition Derby - Indy Racing - Monster Trucks - Speedways - NASCAR Drivers - Concept Cars - Import Tuner Cars - Turbo Sound - How Turbochargers Work - How Superchargers Work - Car Shows - How Nitrous Oxide Works

Now you know how nitrous oxide works on a car