Turbo Sound Exhaust Whistler
Make your car sound like it is turbocharged with our Turbo Sound Exhaust Whistler.
Turn any car into a turbocharged sounding car!  Makes your vehicle sound like a turbo vehicle with a turbo system or blow off valve.  Made from high quality lightweight CNC machined 6061 T-6 aluminum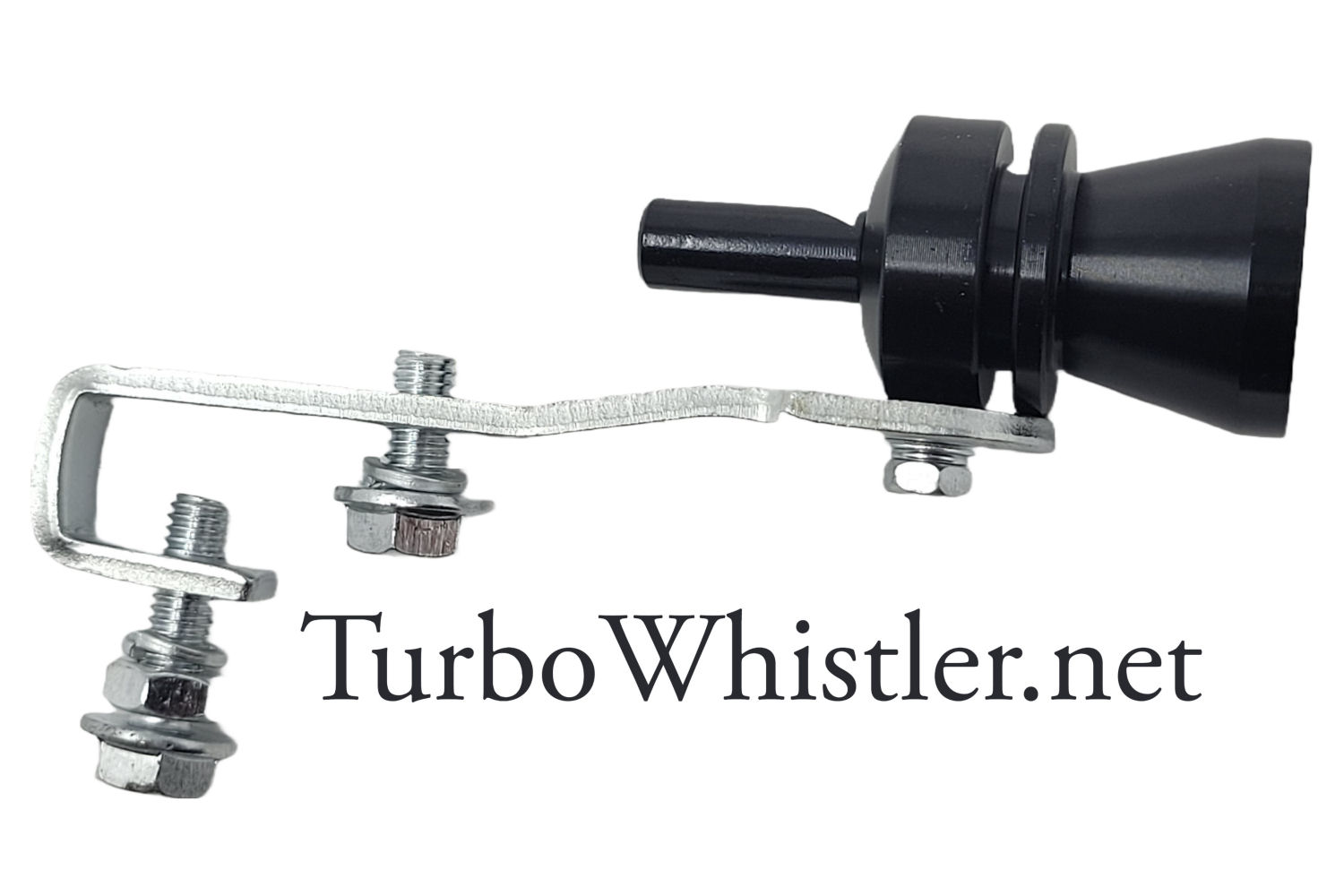 Free shipping today!
What is a Turbocharger?  In an internal combustion engine, a turbocharger (often called a turbo) is a forced induction device that is powered by the flow of exhaust gases. It uses this energy to compress the intake gas, forcing more air into the engine in order to produce more power for a given displacement.
What cars does the Turbo Exhaust Whistler work with?
Our Turbo Sound Exhaust Whistler works with ALL cars and trucks that have a straight exhaust tail pipe.
What is included with your Turbo Sound Exhaust Whistler?
Each purchase of our Turbo Whistler comes with:
1x Whistle
1x Screw
1x Mini Tool
How does the Turbo Sound Exhaust Whistler work?
The setup is super easy, you just place the Turbo Exhaust Whistler in the exhaust of any car, use the mini tool included to tighten up the screw, and you're ready to go!
Turbo Exhaust Whistler Installation:
Loosen the bolt on the Turbo Whistler.
Insert the Turbo Whistler into the tailpipe.
Tighten the bolt so as not to fall off while driving.

We accept all credit cards, PayPal & Venmo through our secure online checkout
Abarth – Acura – Alfa Romeo – Aston Martin – Audi – Bentley – BMW – Bugatti – Buick – Cadillac – Chevrolet – Chrysler – Dodge – Ferrari – Fiat – Ford – GMC – Honda – Hyundai – Infiniti – Isuzu – Jaguar – Jeep – Kia – Koenigsegg – Lamborghini – Land Rover – Lexus – Lincoln – Maserati – Mazda – McLaren – Mercedes-Benz – Mini – Mitsubishi – Nissan – Pontiac – Porsche – Ram – Rolls-Royce – Saab – Saturn – Scion – Smart – Subaru – Suzuki – Tesla – Toyota – Volkswagen – Volvo