Drag Racing Videos
Drag racing is a sport in which cars race down a track with a set distance as fast as possible.

While usually thought of as an American and Canadian pastime, drag racing is also very popular in Australia, New Zealand, Japan, the Caribbean in particular Aruba, Mexico, Greece, Malta, South Africa and Scandinavian countries especially Finland and Sweden. At any given time there are over 325 drag strips operating world-wide.
Drag Racing Videos
Basics of drag racing

A drag race is an acceleration contest from a standing start between two vehicles side by side over a measured distance. The accepted standard for that distance is either a quarter-mile (1,320 feet) or an eighth-mile (660 feet). A drag racing event is a series of such two-vehicle, tournament-style eliminations. The losing driver in each race is eliminated, and the winning drivers progress until one driver remains.

These contests are started by means of an electronic device commonly called a Christmas Tree because of its multicolored starting lights. On each side of the Tree are seven lights: two small amber lights at the top of the fixture, followed in descending order by three larger yellow LED lights, a green bulb, and a red bulb.

Two light beams cross the starting-line area and connect to trackside photocells, which are wired to the Christmas Tree and electronic timers in the control tower. When the front tires of a vehicle break the first light beam, called the prestage beam, the pre-stage light on the Christmas Tree indicates that the racer is approximately seven inches from the starting line.

When the racer rolls forward into the stage beam, the front tires are positioned exactly on the starting line and the stage bulb is lit on the Tree, which indicates that the vehicle is ready to race. When both vehicles are fully staged, the starter will activate the Tree, and each driver will focus on the three large amber lights on his or her side of the Tree.

Depending on the type of racing, all three large amber lights will flash simultaneously, followed four-tenths of a second later by the green light (called a Pro Tree), or the three bulbs will flash consecutively five-tenths of a second apart, followed five-tenths later by the green light (called a Sportsman, or full, Tree).

Two Separate performances are monitored for each run: elapsed time and speed. Upon leaving the staging beams, each vehicle activates an elapsed-time clock, which is stopped when that vehicle reaches the finish line. The start-to-finish clocking is the vehicle's elapsed time (e.t.), which serves to measure performance. Speed is measured in a 66-foot "speed trap" that ends at the finish line. Each lane is timed independently.

The first vehicle across the finish line wins, unless, in applicable categories, it runs quicker than its dial-in or index. A racer also may be disqualified for leaving the starting line too soon, leaving the lane boundary (either by crossing the centerline, touching the guardwall or guardrail, or striking a track fixture such as the photocells), failing to stage, or failing a post-run inspection (in NHRA class racing, vehicles usually are weighed and their fuel checked after each run, and a complete engine teardown is done after an event victory).

During drag racing events, vehicles are classified into different classes by various criteria that take into account the extent of modifications to the car. These criteria include engine capacity, configuration of cylinders, frame type, vehicle construction materials, wheelbase, horsepower to weight ratio, number of cylinders, whether or not power adding devices such as turbochargers, superchargers or nitrous oxide are employed, vehicle type (such as car, truck, et cetera), or even make and model for limited entry fields. The aforementioned divisions are in place to ensure that the cars are evenly matched during the race.

Drag racing vehicles are special in that they are modified to be lighter and more powerful than in their standard form. A lighter vehicle means that the power-to-weight ratio is increased and hence a greater acceleration will be achieved. Power increases vary depending on the extent of the modifications to the engine.
TRY OUR FAKE TURBO WHISTLER!
Make your car sound like it has turbo under the hood
Make your car sound like a turbo charger! Attach our turbo whistler to your muffler exhaust pipe and under heavy acceleration makes your car sound like a fake turbo charger.
The turbo whistler is an aluminum device which easily fits inside your car or trucks muffler exhaust pipe. Under heavy acceleration makes your car sound like it has a fake turbocharger. In some cars letting off the gas pedal releases backpressure in the muffler making the car sound like it has a small blow off valve. All your friends will think you have a turbocharger under your hood!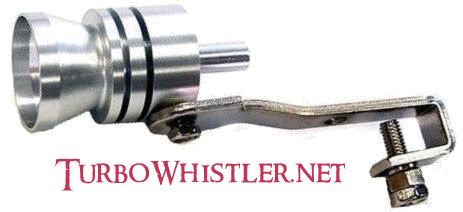 TURBO WHISTLER WORKS ON ALL CARS!
The best part about our turbo whistler is that it only takes seconds to attach. No welding or drilling needed. You can easily detach the exhaust whistler and hear the turbo sound on all your friend's cars!
The turbo whistler measures about 3" long and is made of lightweight aluminum.
"I love my Turbo Whistler! Perfect Honda Civic turbo sound. I also tried it on all my friend's cars!"
- Gary Matthews
"After revving my car with the Turbo Whistler, my friends were curious what I had under my hood!"
- Chris Peterson
"I drive a cheap Honda Accord, but the Turbo Whistler makes it sound like I have a supercharger now!"
- Sara Dudash
FAKE TURBO WHISTLER INSTALLS IN SECONDS!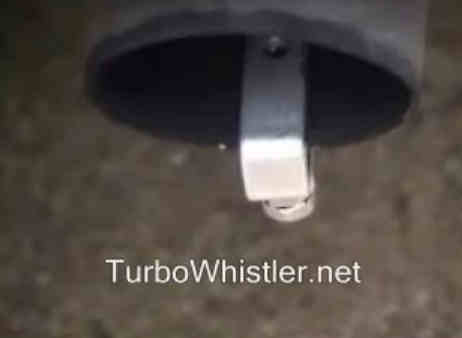 CLICK HERE FOR TURBO WHISTLER VIDEOS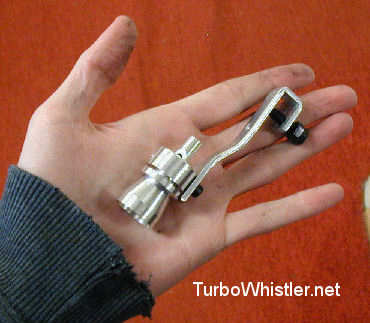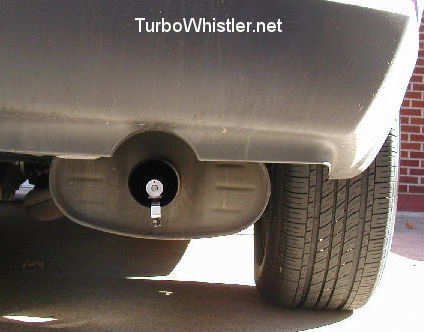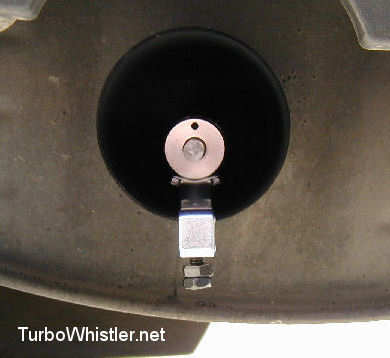 Fake Turbo Whistler installs in seconds! Turbo Whistle simply clamps to muffler exhaust pipe!
We also accept orders through PayPal below


All major credit cards and PayPal accepted
Your turbo whistler will be shipped same day ordered by USPS Mail with tracking number
Please allow around 3-5 days for delivery
Wholesale Orders - Link to Us - Video Contest - How to Install Turbo - Street Racing Videos - Drag Racing Videos - Sportbike Racing Videos - Drifting Videos - Burnout Videos - Car Makes Models - Car Clubs - Car Racing Videos - Auto Racing Videos - Formula 1 Racing Videos - Off Road Racing - Go Kart Racing - Car Crash Videos - NASCAR Racing - Muffler Exhaust Systems - How Turbo Works - Turbocharger Videos - Supercharger Videos - Exotic Cars - Dyno Videos - Demolition Derby - Indy Racing - Monster Trucks - Speedways - NASCAR Drivers - Concept Cars - Import Tuner Cars - Turbo Sound - How Turbochargers Work - How Superchargers Work - Car Shows - How Nitrous Oxide Works




Thanks for visiting our Drag Racing videos page